I have been working for Epic Games since 2003, and I am currently Lead Environment Artist. I absolutely love working at Epic and living in North Carolina. Its amazing to be surrounded by such incredible talent and people, it is a very rewarding atmosphere!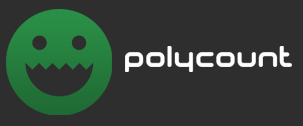 Polycount is a fantastic community of all makes of artists. I have learned a lot frequenting this site, both from people's writings, artwork, and feedback on my own artwork over the past ten years.
Awesome artsites, blogs, etc. that were at one point in my Google Reader. Not sure what happened, but my Reader was nuked before the shut down and lost most of the links I had. Here are a few, will continue to add to this list :)
Great source of inspiration and pretty arts!!